Posted by Lauren H on 31st Dec 2021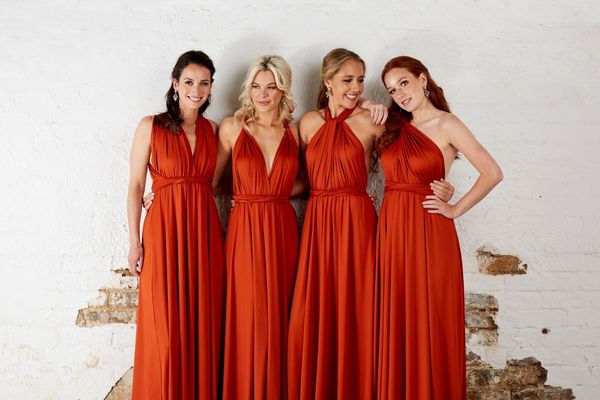 The days will soon be getting warmer, which means summer weddings are right around the corner and your bridesmaids will soon be searching for that perfect dress. Our favorite dress length for the summertime? Short bridesmaid dresses of course! Short and midi dresses are the perfect look for weddings in warmer temperatures and outdoor venues like a beach oasis, a blooming garden, an outdoor ranch, or a tropical destination.
Short bridesmaid dresses tend to have a more casual and laid-back feel but that does not mean they are boring or any less special. To help you get started on choosing your dream dress, check out some stunning styles to shop ahead. Let Model Chic Australia help you prep summer wedding attire that your best girls will absolutely love!
Finding the Right Style for Your Bridal Party
Since you already know your short bridesmaid dresses will be cocktail-style in length, you'll want to primarily focus on the neckline and colour of the dresses when trying to decide on the style. Let's breakdown some of the different necklines we offer here at Model Chic Australia, who they are best for, as well as the type of wedding venues we recommend pairing them with:
Halter Bridesmaid Dresses
The halter neckline is a clothing strap that runs from the front of the dress around the back of the neck, leaving an open back. This neckline is perfect for Halter necklines for showcasing shoulders and drawing the eye upward. This style is universally flattering and the Sophia Halter Neck Cocktail Dress in Ivory is a great option for those who have a medium to full bust. We also think a halter neckline short bridesmaid dress would look gorgeous at an outdoor garden or rustic wedding!
Spaghetti Strap Bridesmaid Dresses
Spaghetti strap necklines feature thin straps to support the top that still leaves the shoulders mostly bare. This neckline is perfect for girls with smaller busts. Women with larger chest sizes may prefer to have more support than a spaghetti strap provides! Our Madeline Spaghetti Strap Cocktail Dress in Burgundy is perfect for a rustic ranch-style wedding.
One-Shoulder Bridesmaid Dresses
A one-shoulder neckline, also known as. An asymmetrical neckline is when the fabric moves and sweeps down a diagonal line from one shoulder of the chest and under the other arm. Those with broad shoulders or a larger bust will love this look to sculpt out your best features! We love short dresses like our Laura One Shoulder Cocktail Dress in Navy for a more formal estate wedding.
Strapless Bridesmaid Dresses
A strapless neckline draws the eyes right to the shoulders and gives your bridesmaids the chance to show off their collarbone. It's a popular choice for women with a fuller mid-section and will look good on nearly all figures. Try the Camila Strapless Cocktail Bridesmaid Dress in Blush Pink for a beach destination venue or a wedding in hot temperatures!
Of course, if you are having trouble deciding you could do a mismatched look where all of your bridal party wear the same colour, but they choose the neckline that makes them feel the most beautiful and confident, while still being cohesive!
Current Trending Colours: Emerald Green, Blush, Rust
When choosing the colour of your bridesmaid dresses, it's important to use your wedding vision and theme when making decisions. It will guide you through the entire process! Sit down with your bridal party and share swatches or colour families with them. By including your girls in the process, they still have a say in the matter, and you will not have to worry about whether your dresses will meet your vision for the big day.
The beauty of picking the same colour for all of your dresses is that it will look cohesive, and you can have your bridesmaids in different necklines if there is a disagreement or if someone is worried about an unflattering silhouette. Or you can go with a mismatched look and select one or two different colours from the same family. The choice is yours, but remember, when in doubt, always go back to your wedding vision!
A few of the most popular trending hues in dresses we are seeing right now are emerald green, blush pink, and rust. Emerald green is a more formal shade and looks beautiful accented with white florals. Blush Pink, on the other hand, is light, bright, and gives classic femme vibes that we all know and love. Finally, Rust is a warm hue that looks beautiful at outdoor weddings in the countryside or at a rustic affair!

Purchase a Fabric Swatch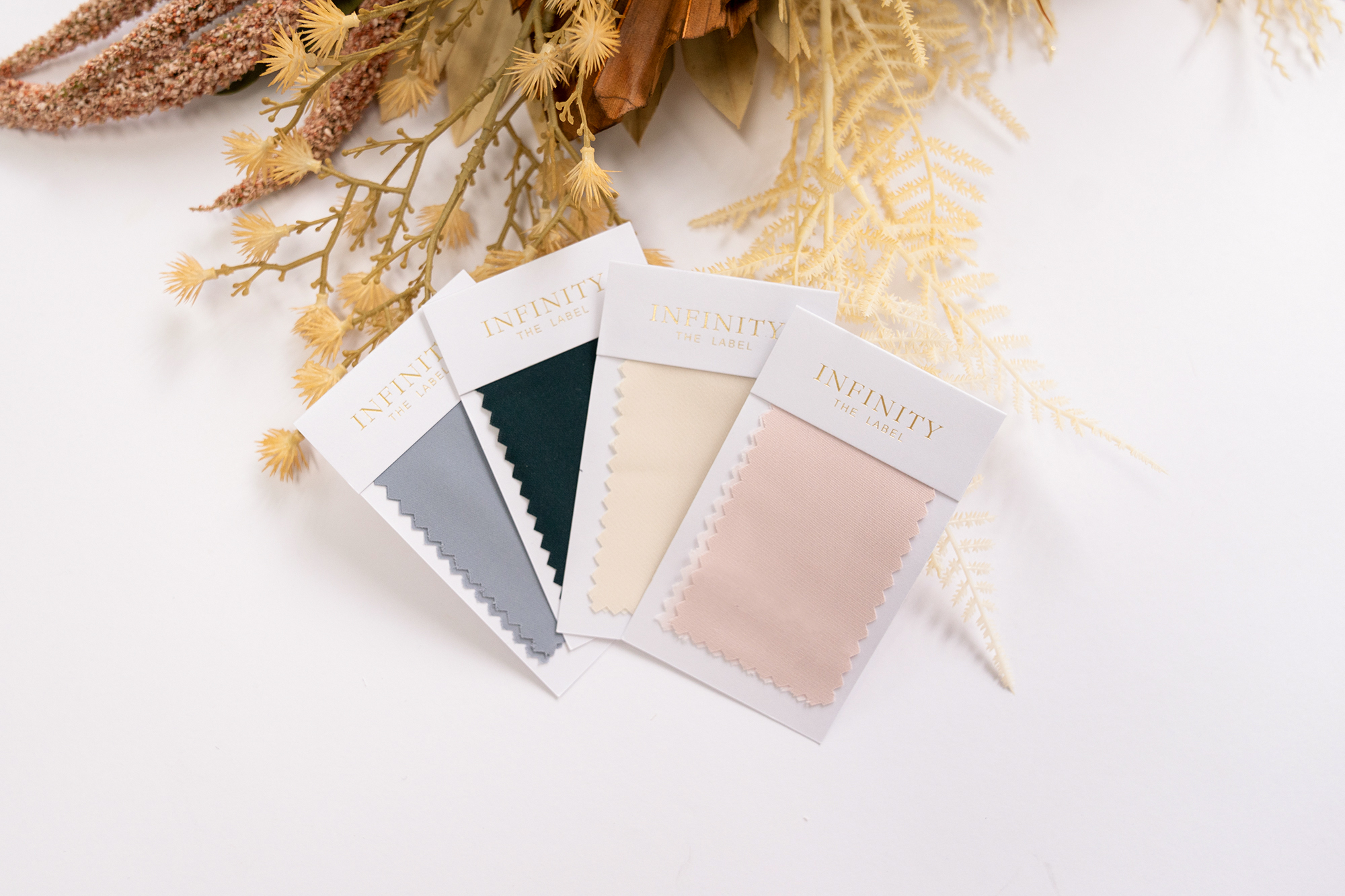 Choosing affordable short bridesmaid dresses that will match your wedding vision is always easier when you can see and touch the different colour options to see for yourself in person. That is why we offer affordable fabric swatches of our classic, satin, and short and midi cocktail bridesmaid dresses. You can purchase as many swatches as you need for just $1 per swatch. It is an amazing way to get a sneak peek of the dress before making a final decision on your online purchase.
You can also show them to your bridesmaids to get their opinions on the colour they will wear on your big day. You can even bring your swatch choices to your wedding planner if you want to get their opinion as well. They will be able to tell you if your picks will be a smart colour choice for your big day and may even be able to provide recommendations that you would not have even thought of before.
If you are looking for affordable, short bridesmaid dresses and accessories, you can check out Model Chic Australia's wide variety of bridesmaid dresses perfect for your special day. Need more inspiration? Follow along on our Instagram page to stay up-to-date on upcoming new dress releases for the shop and to get inspired by some of our real-life brides!