To ensure that you get the most accurate sizing measurements, please refer to the sizing chart.
Displayed for each dress (in the description box) as different designs will have different sizing charts.
There will also be some variations between zip up dresses and lace up dresses.
The lace up dresses will have more flexibility with the measurements. There is around 3-4cm variation for the bust and waist measurements for lace up dresses.
We highly recommend taking your measurements before choosing the size. In order to get the most accurate measurement, please take the measurements underneath clothing and make sure that the measuring tape sits comfortably around the body while the body is relaxed.
Bust
Wear an unpadded bra
Relax arms at sides
Pull tape across the fullest part of the bust
Waist
Find the your natural waistline
This is the smallest part of the waist
Keep tape slightly loose to allow breathing room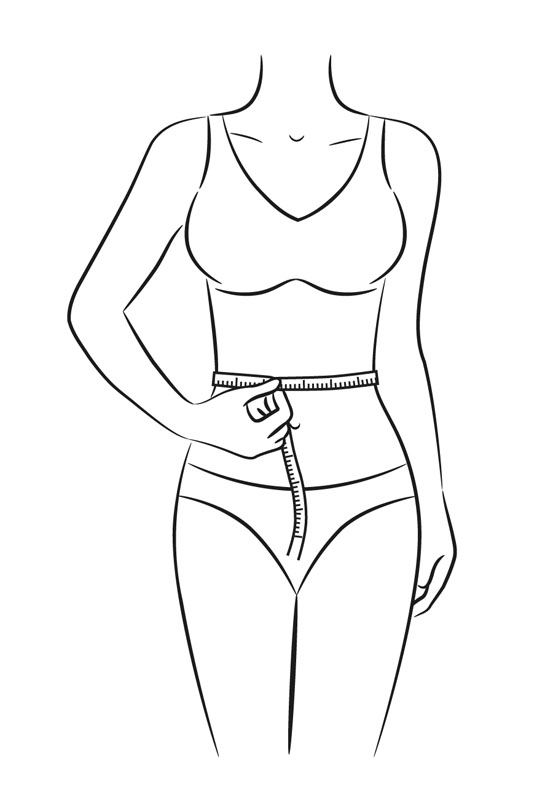 Hips
Tape should come
across the widest part
of the hips
Shoulder to Waist
Start from the top of your shoulder and pull the tape straight down to your natural waistline Tape should brush across the bust
Shoulder to Floor
Stand straight without shoes Start from the top of the shoulder to the floor Measuring tape should come across the bust on the side
Heel Height
Measure the heel from the back of the shoe
Important Notes
We highly recommend taking the measurements of everything 2-3 times to be certain with the help of a friend or family.
Please follow the instructions carefully as measurements taken without referring to our guide may result to a poor fit.
Please note that there will be no returns or exchanges related to fit for custom made dresses with wrongly submitted measurements.