Posted by Lauren H on 22nd Jun 2021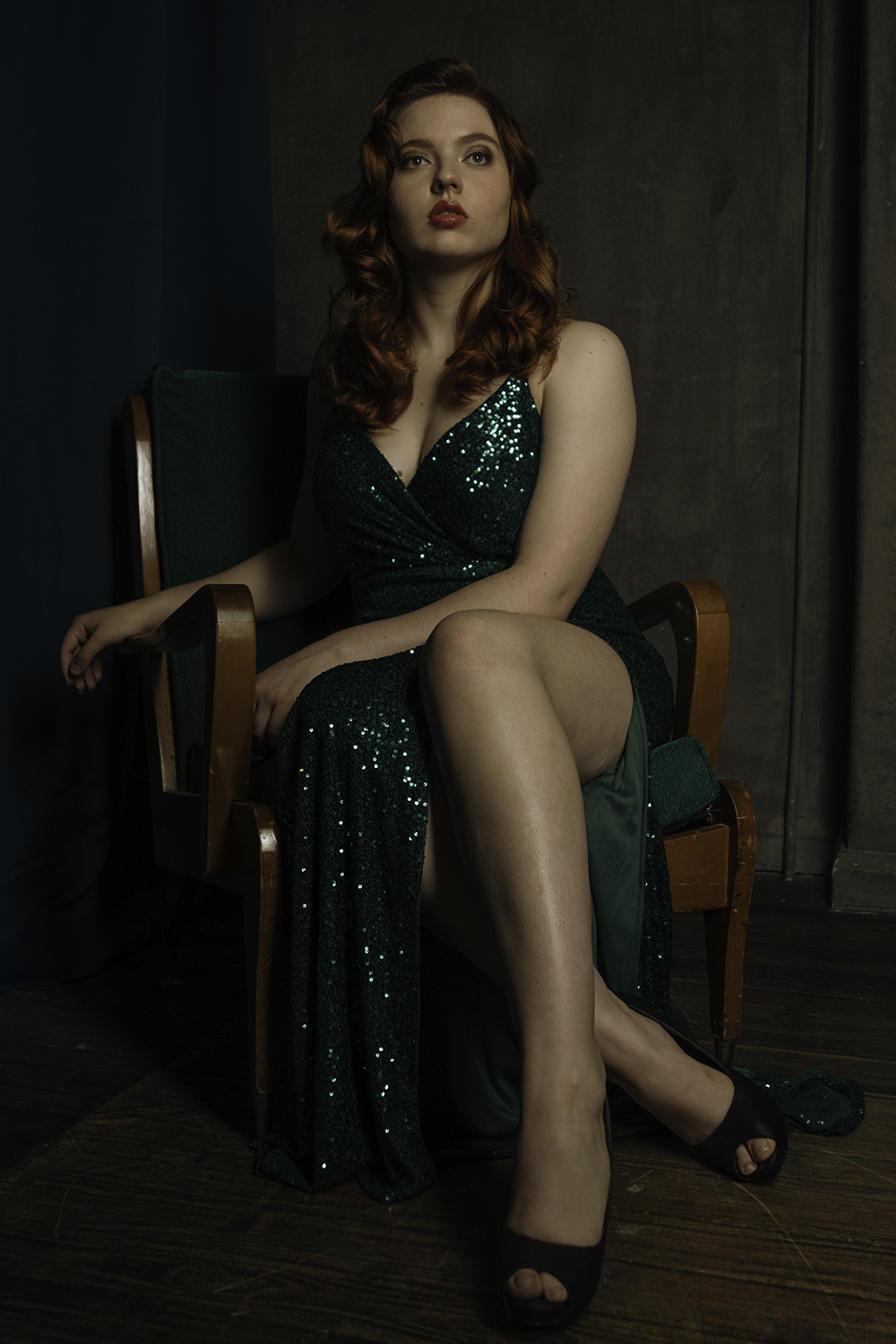 Whether it's your high school formal, wedding, fundraiser, or gala, decoding the meaning of "formal" can stump even the chicest of women. Finding formal dresses in Australia can be much more complicated than men's shopping, who simply need to find a black tuxedo or suit to look the part. For women, the process of buying elegant formal dresses entails selecting a new gown for every formal event or wedding you're invited to that is figure-flattering and suitable to the occasion.
Ahead, we have gone ahead and simplified the formal dress process for you. Read on for your complete style guide to make shopping for your formal dresses in Australian breeze:
Elegant & Formal Dresses for Special Occasion
What Makes a Formal Dress?
Formal dresses are what you would wear to the lavish, elegant events on your calendar. While every event is unique when it comes to the definition of formal dresses, we love the idea of sticking to pieces that are floor length and solid in colour, with added details of sequins, appliqués, ruffles, lace, etc. to add in your personality. The neckline for formal dresses is usually flexible with halter, high-neck, asymmetrical and the classic v-neck all being popular choices that don't show too much skin.
What Should You Wear to your High School Formal?
When it comes to choosing a dress for your high school formal, you want to choose a gown that makes you look good and feel good. Your choice will depend on what makes you unique - including your body type, skin tone, hair colour, etc. Your high school formal is a time to shine for you to shine in an elegant dress paired with gorgeous hair and make-up.
Averi Spaghetti Strap Split Sequins Formal Dress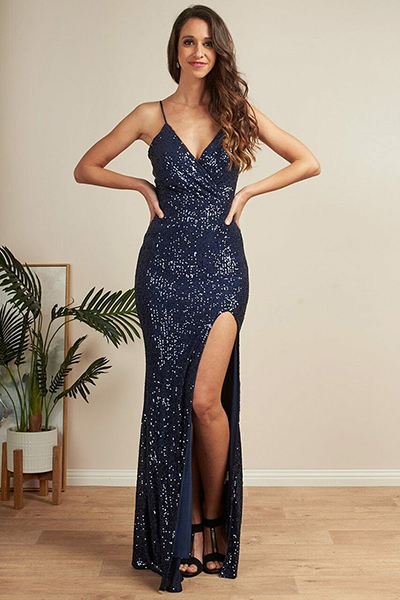 The sleeveless spaghetti straps, thigh-high slit, and trendy sequins come together to create a stunning mermaid dress silhouette. The result is a sultry formal look that doesn't need a ton of accessorizing to make a glam statement. This gown is available in six stunning colours: navy, emerald, white, champagne, burgundy, and black.
Gwen Off Shoulder Satin Mermaid Formal Dress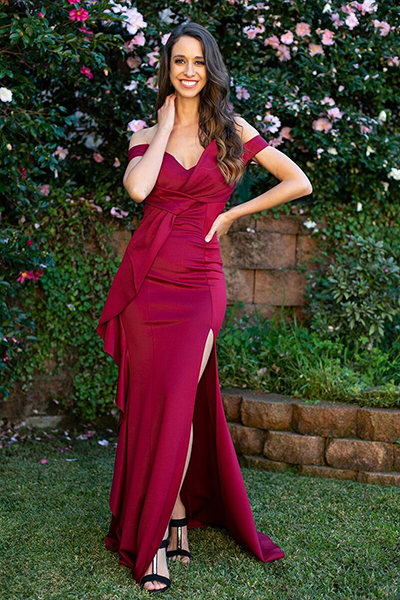 This burgundy formal dress is as chic as it gets, and the result is stunning. The off-the shoulder neckline and the thigh-high slit create high school formal dress magic.
Kimora Sleeveless Sequins Tulle Mermaid Formal Dress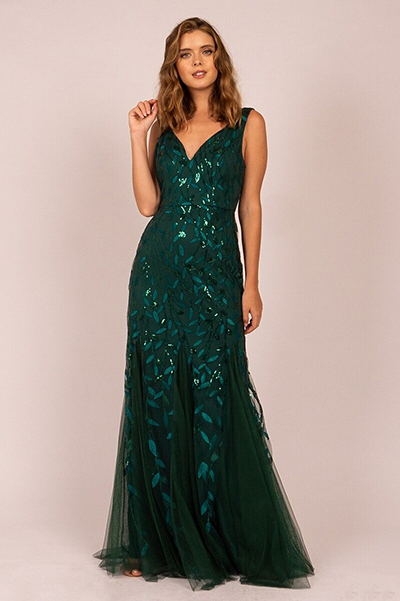 It's all in the details with the Kimora dress! This tulle sleeveless gown has a sequin overlay, mermaid skirt, and a classic v-neck–all the makings of a show-stopping formal look.
What Should You Wear as a Wedding Guest?
Also referred to as black-tie attire on wedding invitations, you should plan on wearing a slightly more conservative, formal dress that is muted or solid in colour. One of our best tips for if you are having trouble selecting a formal dress in Australia, research the wedding venue and browse pictures online to get a better understanding of the atmosphere and inspire your style choices. Show off your curves in fitted silhouettes with simple embellishments for a sophisticated formal look.
Naomi One Shoulder Ruffle Split Mermaid Formal Dress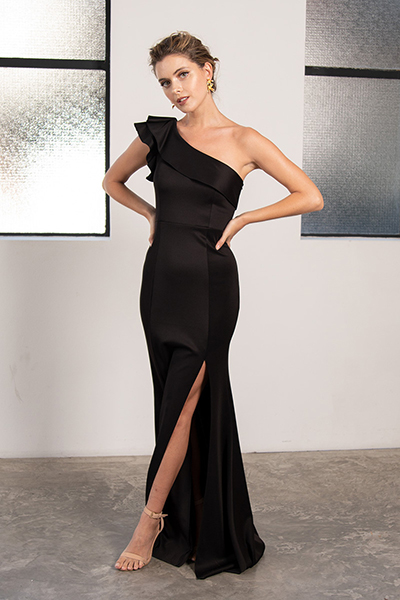 If you're after a timeless style look, this chic black full-length gown has ruffled shoulder detailing, a mermaid skirt and a thigh high split. It's the perfect blend between sexy and sophisticated that you can wear over and over again.
Isla Velvet Sleeved Split Mermaid Formal Dress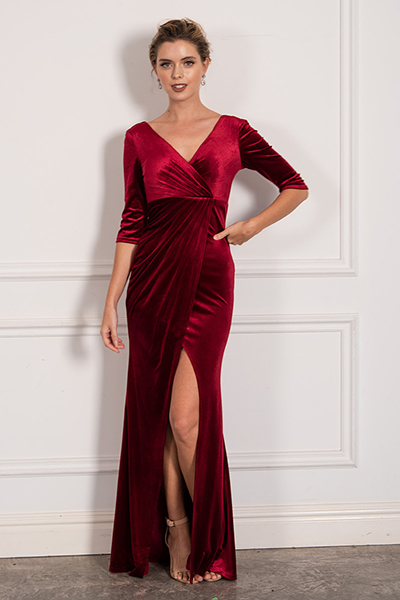 We love a velvet moment! Keep it simple in a figure-hugging gown featuring 3/4 length sleeves and a thigh-high split. This velvet formal dress is available in three colours: burgundy, emerald green, and black. This stunner shows off your shape and makes an on-trend statement.
Lola One Shoulder Playsuit Formal Dress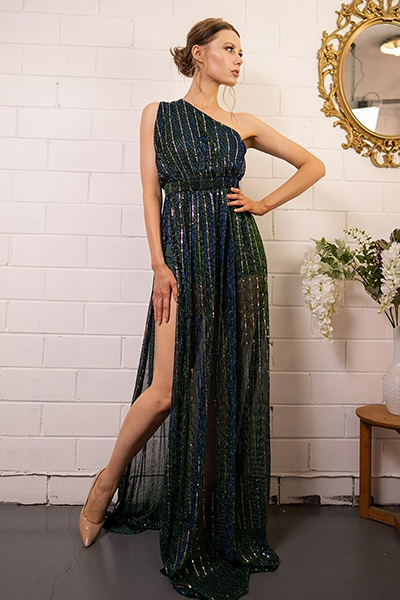 Plan on dancing the night away at a more festive wedding but still need your dress to be formal? This flowy and flirty number is perfect: A fun one-shoulder dress with sheer sequin overlay. Don't worry though! This formal dress features shorts underneath the overlay of this emerald, contrasty gown
What Should You Wear to a Gala or Evening Event?
It's not every day you get invited to a gala, charity fundraiser, or evening event, but the etiquette requires long sleeve evening dresses with chic heels and small clutch bags. Depending on the event's purpose, you can go with a solid colour or take the glam route with extra sequins, sparkles, or embellishments!
Belle Off Shoulder Satin Formal Dress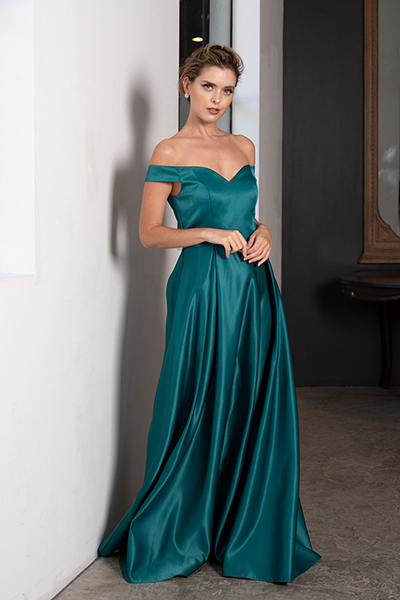 Appropriately named, the Belle gown features a sweeping satin fabric, off-the-shoulder sleeves, and romantic neckline reminiscent of a princess dress. If you're aiming for the elegant, regal trend, this classic formal dress available in Teal and Navy will be just perfect.
Charlie Off Shoulder Sequins Split Formal Dress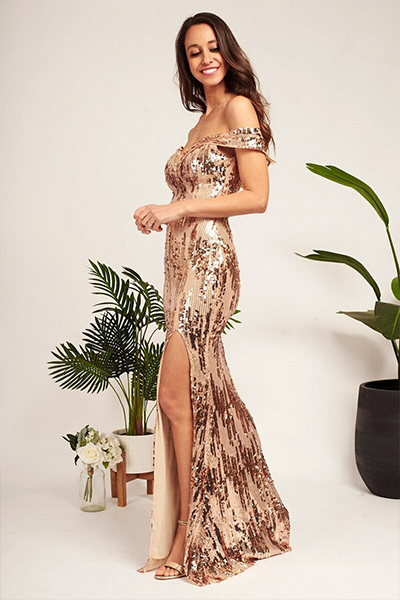 Show your best angles in a curve-hugging, off-the-shoulder mermaid wedding dress. Topped off with head-to-toe rose gold sequins, this sleek look will make you sparkle all evening long. You can purchase this formal dress in rose gold, silver, or white!
Kendall Sequins Off Shoulder Split Mermaid Formal Dress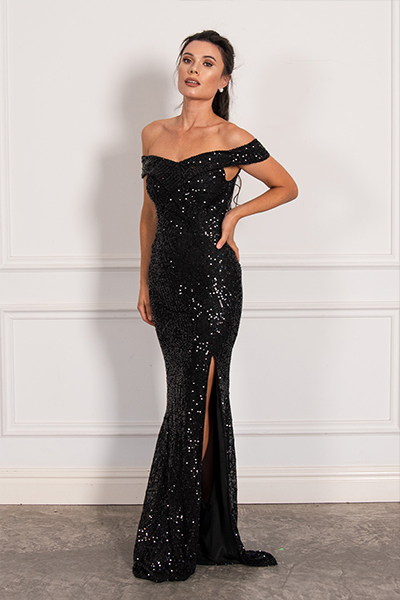 Romantic, sexy, and sparkly? Yes, this formal dress is all of the above. Our provides a gorgeous sequined formal dress featuring off shoulders and a thigh high split. It's the perfect combination of glamour and style.
How to Choose a Long Sleeve Dress for Any Occasion
When it comes to choosing a long sleeve dress for these occasions, you want to ask yourself a few questions: Is it comfortable? Is it overwhelming my look or complimenting it? Are the sleeves form-fitting?
Stella Long Sleeved Sparkly Split Formal Dress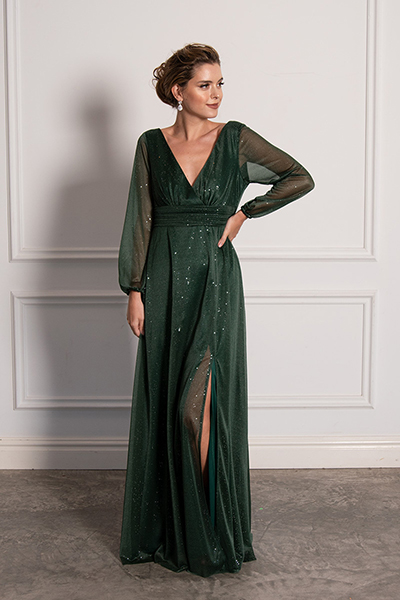 Together, the sheer long sleeve and shimmering sequins add just enough something extra to this elegant formal dress. Oh, and delicate all-over chiffon never hurts, either.
Astra Long Sleeved Sequins Formal Dress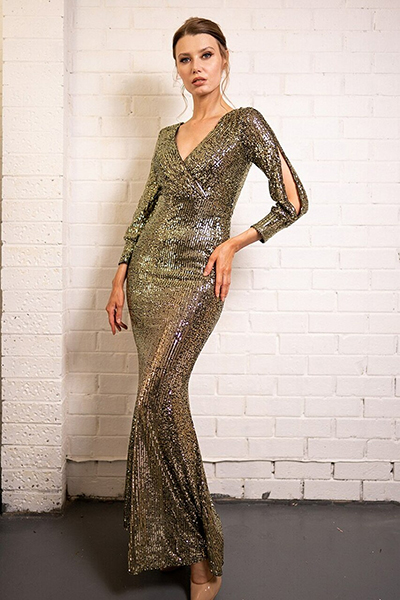 You won't need any extra accessories because this gold formal dress is a sophisticated stunner. The v-neck, split sleeve details, and luxe sequins make an elegant statement all on their own.
Celia Long Sleeved Sequins Formal Dress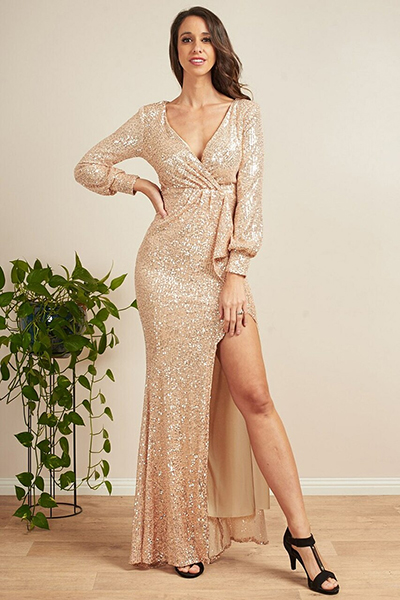 This champagne-hued long sleeved sequins dress with a thigh high split and a v-neckline is equal parts figure-flattering and comfortable. We love the cuffed sleeves and the ruffle detailing that gives this dress a wrapped look. This design is available in both rose gold and black.
Looking for more formal dresses in Australia? Shop our complete line of formal dresses, evening gowns, and plus-size evening gowns.