Posted by Model Chic on 30th Jun 2023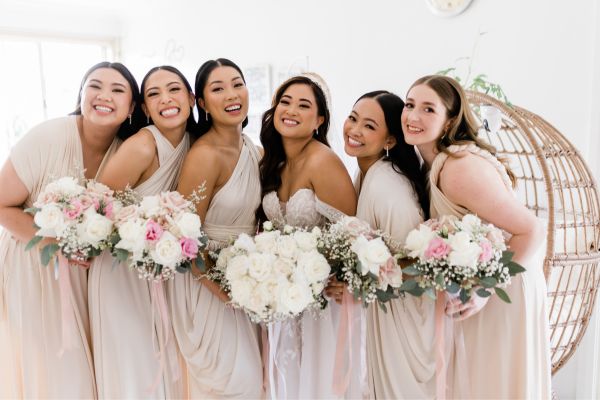 Planning a wedding on a budget can be a daunting task, but fear not, budget-conscious brides and bridesmaids! In this blog post, we're here to help you discover affordable bridesmaid dress options available in Australia. We'll explore various avenues, including online stores, to find stylish dresses that won't break the bank. From the versatile Infinity Dress to timeless chiffon gowns, we'll uncover the secrets of budget-friendly fashion. Get ready to achieve stunning looks without sending your savings into a frenzy!
Online Stores: Endless Possibilities at Affordable Prices
When it comes to finding budget-friendly bridesmaid dresses, online stores are a fantastic resource. They offer a vast array of options at prices that won't leave you gasping for breath. Look for reputable online retailers in Australia that specialise in bridal wear. These digital emporiums provide an extensive selection of dresses designed to suit different styles and budgets.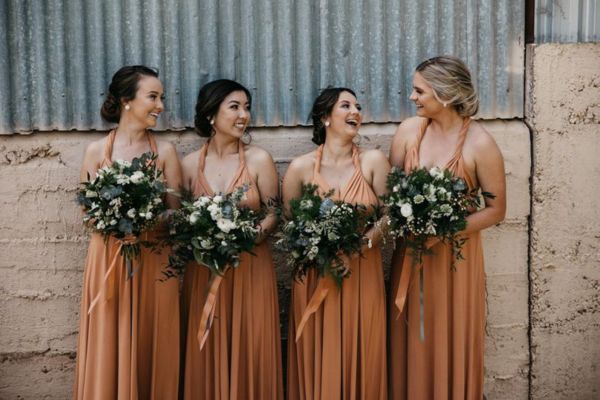 Infinity Dresses: Versatility and Affordability Combined
Infinity dresses, also known as multiway dresses, are a dream come true for budget-conscious bridesmaids. These dresses are ingeniously designed to be tied and draped in various ways, allowing each bridesmaid to create a style that suits her individual taste and body shape. The best part? Infinity dresses are available in a range of sizes, including plus size dresses, ensuring that everyone feels comfortable and fabulous. Explore the options offered by Model Chic, and you'll be amazed by the versatility and affordability of these dresses.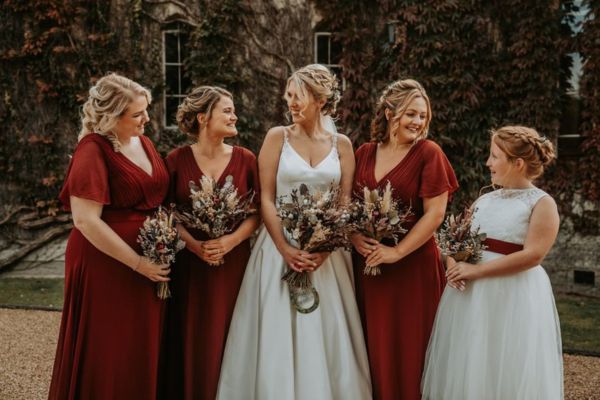 Timeless Chiffon Bridesmaid Dresses: Effortless Elegance on a Budget
If you're aiming for a timeless and elegant look without breaking the bank, consider chiffon bridesmaid dresses. Chiffon is a lightweight and flowy fabric that adds a touch of romance to any ensemble. Whether you envision your bridal party in soft and delicate champagne bridesmaid dresses or opt for the classic sophistication of black, chiffon gowns are a budget-friendly choice. Look for retailers in Australia that offer a range of chiffon dress options, and you'll be amazed at how effortlessly you can achieve an elegant and cohesive look.
Budget-Friendly Accessories: Sparkle Without Splurging
Accessories play a crucial role in completing the bridesmaid ensemble, but they don't have to drain your budget. Look for affordable options that add a touch of sparkle without breaking the bank. Consider delicate jewellery pieces that complement the neckline and colour of the dresses. Don't overlook the power of hair accessories either, such as hairpins to add a whimsical touch. By being resourceful and seeking out budget-friendly accessories, you can elevate the overall look without overspending.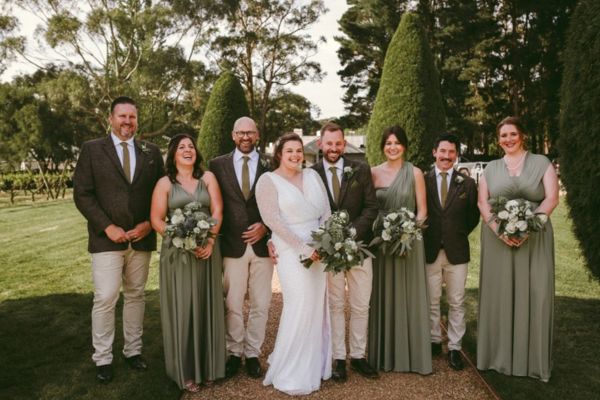 Smart Alterations: Tailoring for a Flawless Fit
Finding a budget-friendly bridesmaid dress is just the beginning; achieving the perfect fit is equally important. Instead of splurging on costly alterations, search for dresses that offer customizable sizing options. Infinity dresses, for example, can be tied and adjusted to suit individual measurements, ensuring a comfortable and flattering fit for all. By selecting dresses that offer flexibility in sizing, you can save money on alterations and ensure that everyone feels confident and comfortable on the big day.
Planning a wedding on a budget doesn't mean compromising on style and elegance. By exploring the world of budget-friendly bridesmaid dress options in Australia, such as the versatile Infinity Dress and timeless chiffon gowns, you can achieve stunning looks without sending your bank account into a tailspin. Remember to browse through reputable online stores, consider the affordability and versatility of infinity dresses, and explore the elegance of chiffon. Don't forget to accessorise wisely and make use of customizable sizing options too.