Fabric samples for our multiway dress range can be purchased through here.
We also have chiffon fabric samples available for our ready-to-ship and custom made dresses.
To order a fabric sample, simply use the sizing drop down menu and select the option "Fabric Sample Only".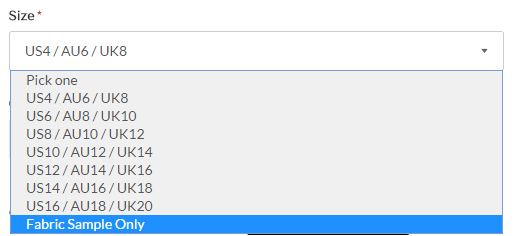 All dresses from our ready-to-ship range with chiffon fabric samples available are made from the same fabric. Mix and match the designs to create the perfect look for your bridal party.